What are Banking KPIs?
Banking KPIs and metrics can be implemented throughout any bank to measure the performance of its employees, its products, and its adherence to industry regulations (i.e., compliance). Most banks – particularly large commercial banks (e.g., Chase Bank, Bank of America, etc.) – offer a wide range of products and services to their customers. Different KPIs must be defined and tracked at various areas throughout the bank – for individual products (e.g., mortgage, commercial lending, treasury, etc.), for back office operations (e.g., call center, fraud prevention, etc.) and for overhead functions (e.g., finance, HR, IT, etc.).
How to Use KPIs and Metrics to Improve Bank Operations
As mentioned above, the typical bank has no shortage of areas where KPIs can be implemented to monitor performance. With such a high number of valuable measurement areas, it is important to select a manageable set of KPIs, and avoid "analysis paralysis." Start with areas that generate the most revenue – typically consumer, mortgage and commercial lending for most banks. Within each area, select 3-5 KPIs, and drill-down to the individual employee level, when possible, to drive improvement (e.g., loan production per loan officer, etc.).
6 Banking KPIs for Executives & Shareholders
A bank may require hundreds of KPIs to measure performance for each of its products and operational areas. However, executives (and shareholders) are typically interested in a few high-level metrics that speak to the overall performance of the bank. Here are 6 simple banking KPIs that executives and shareholders will be interested in:
1.

Efficiency Ratio

2.

Operating Expense as a Percentage of Assets

3.

Total Loans Outstanding (Growth Rate)

4.

Total Deposits (Growth Rate)

5.

Non-Performing Loan Ratio

6.

Loan Yield
---
Select an industry.
Support Group Operations
-
General Line Groups
-
Supply Chain Operations
-
Financial Services
-
Healthcare
-
Other Services
-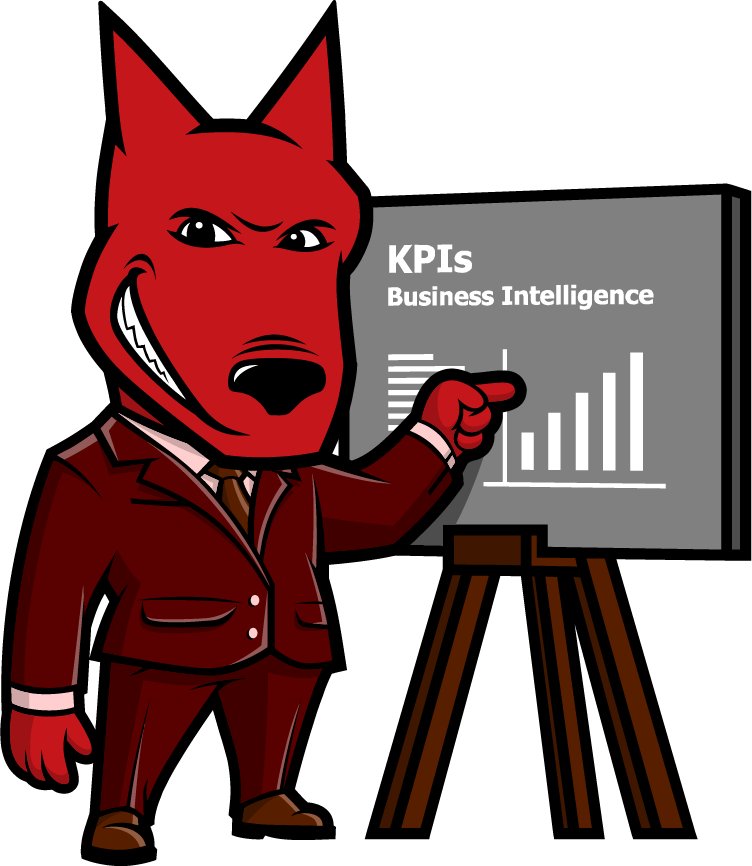 Let us take your KPIs & business intelligence efforts to the top.
Contact us now to discuss a BI engagement with OpsDog.
Contact OpsDog