What are Human Resources KPIs?
HR KPIs are designed to measure the efficiency and effectiveness of human resources processes including recruiting, employee on-boarding, training and development, benefits administration and payroll processing. Typical HR departments measure metrics related to both inter-departmental productivity (e.g., Requisitions per Recruiter, Calls Handled per Employee) and work quality (e.g., First Year Employee Turnover Rate, Training Course Adoption Rate).
Using Human Resources Metrics to Manage Department Performance
Human resources departments must effectively attract and retain talent while ensuring that the company adheres to internal and external regulations regarding employee conduct, workplace relations and safety. The HR department has multiple customers. They work with employees to ensure that fringe benefits, payroll and workplace conditions meet the established standards. The HR team must also satisfy hiring requirements from business unit leadership (e.g., "I need good people, now!"). HR KPIs should be monitored to measure each aspect of HR operations, and ensure effective customer service.
---
---
Top 5 Human Resources KPIs for Hiring Managers
The majority of HR staff is typically concentrated within the recruiting and hiring function, unless the company aggressively uses a third-party agency to attract and screen new employees. Here are 5 KPIs that hiring managers and recruiters should be on top of: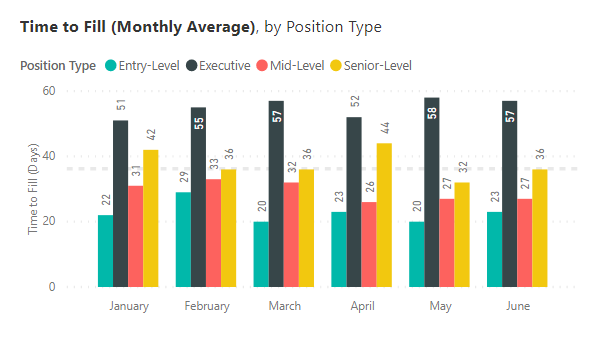 1.

HR Expense as a Percentage of Revenue

2.

Cost per Hire

3.

Time to Fill

4.

Employee Turnover Rate

5.

Overall Employee Satisfaction Score

6.

Opened/Closed Requisitions per Recruiter
---
Buy Human Resources KPI Benchmarking "Data-as-a-Service" Products from Opsdog
Opsdog.com sells Human Resources KPI and benchmarking data in three different ways.
Comprehensive Human Resources KPI benchmarking reports bundles that include 10 to 80+ measured KPIs.

Price range is from $750-$2000 per report
Instant download

Individual Human Resources KPI benchmarks that contain 1 benchmarked KPI –

Price range is $50-$65 per individual benchmarked KPI
Instant download

Custom Human Resources benchmarking KPI Data-as-a-Service projects and consulting engagements

3-10 week long KPI benchmarking projects
Price varies based on scope
Hybrid on-site/off-site low-cost model
---
Browse Instant Download Human Resources KPI and Benchmarking Products for Purchase Below
Select an industry.
Support Group Operations
-
General Line Groups
-
Supply Chain Operations
-
Financial Services
-
Healthcare
-
Other Services
-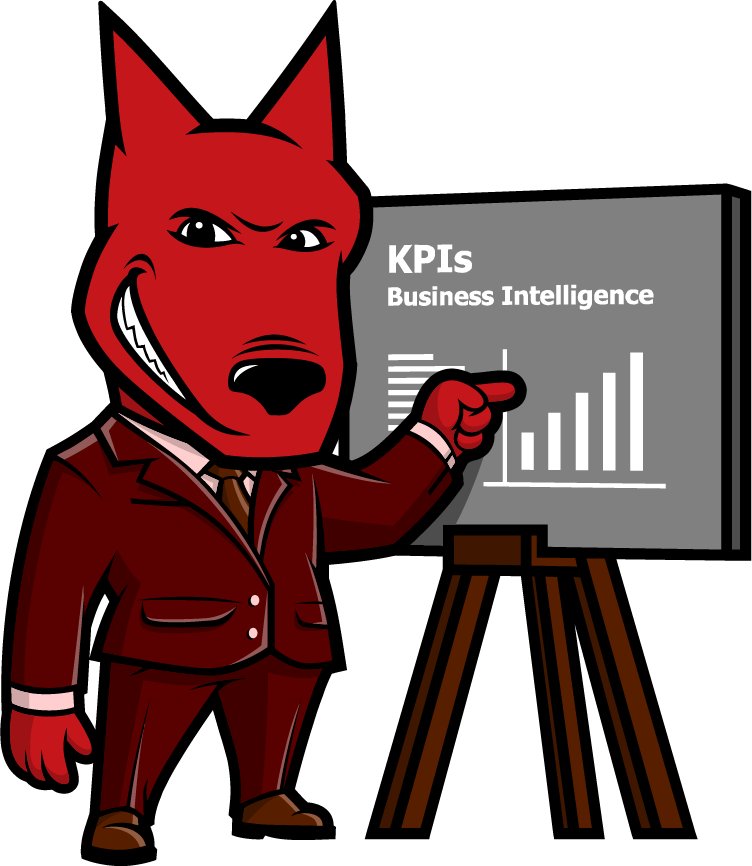 Let us take your KPIs & business intelligence efforts to the top.
Contact us now to discuss a BI engagement with OpsDog.
Contact OpsDog